About OSTE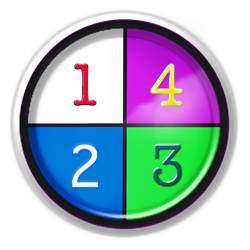 Would you take 4-steps to save your life or the life of another?
Operation SAVE the Earth was born from the need to communicate about the Fukushima Dai-ichi nuclear disaster and how it is affecting Japan and the rest of the world. This may be the greatest challenge that mankind will ever face. I am not doing this solely for myself, I am doing this for YOU. For YOUR health and the safety of ALL of our loved ones.
I care about humanity and the longevity of this planet and I know you do too. People are getting sick and dying from the fallout of Fukushima and it will only get worse. Right now, millions of Japanese are living, working and attending school in highly contaminated areas. The US, Canada and even Europe are experiencing levels of fallout from the jet stream and precipitation. Global Warming? Nope, it's the effects of Fukushima Dai-ichi. It is imperative that we act NOW.
Just by visiting our little site, you are beginning your journey to save mankind from extinction. Read about the 4 Steps, check out the links, podcasts and videos. New information will be streaming live from my Facebook, Twitter and other social media accounts and blog posts will keep you up to date.
It's up to us to get the job done.  Our future depends on it. 
Put on your cape. Get involved.
Dave